Location, Insurance, Scheduling, and Forms
THINK HAPPY.  BE HAPPY.  BUT WHEN HAPPY CAN'T BE FOUND.  THINK MORRISON CLINIC.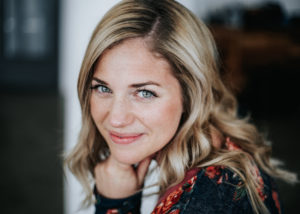 Office Hours by appointment only.
To accommodate the working client, we offer lunch time appointments three days a week.
Monday: 9:00 am-4:30 pm.
Tuesday: 9:00 am-4:00pm.  No appointments available on Tuesday.
Wednesday:9:00 am-4:30 pm
Thursday: 8:00 am-4:00pm
Location of the Morrison Clinic
Due to the covid-19 pandemic we are not seeing patients at the Dallas clinic and instead are conducting all visits virtually using our HIPPA compliant video chat platform.   For patients who are not located in DFW or who prefer virtual visits, we will continue to offer virutal sessions indefinitely.
AFFORDABLE CARE
Are you sick of paying out of network rates in order to get quality psychiatric care?
Morrison Clinic offers exceptional psychiatric care and we are in network with most major insurance plans. Please understand that, accepting insurance is not a guarantee of payment, and benefits and rates vary for each unique plan. All plans are billed at our Usual and Customary Rate (UCR). If you have a high deductible plan, we do accept HRA and HSA payment. Please note that we are do not accept Medicare or Medicaid.
We are currently accepting the insurance plans listed below.
Insurance Plans Accepted
In Network
We are in currently in network with United Health Care PPO, Blue Cross Blue Shield PPO, Aetna PPO, and Cigna PPO.
As a courtesy we try to verify eligibility and will file your claim with your insurance.  However you will be financially responsible if your insurance does not pay all or part of your claim     It is the responsibility of the patient to verify that we are in network and that their insurance is active.
Out of Network
Call the office for pricing at 972-656-9532.
New Patient Scheduling
New patient evaluations are scheduled for an hour and follow up appointments are scheduled for 15-30 minutes.  In order to better accommodate our patients we offer virtual visits so that patients do not have to take time off of work to travel to their medical appointments.   We also offer lunchtime appointments three days a week.
 Established Patients Click to Schedule 
Call: 972-656-9532
Email: officeassistant@morrisonclinic.com
Established Patient Scheduling
Established patient appointments are typically scheduled for 15-30 minutes.  At first you will likely be seen every 2 weeks.  As we gain better control of your symptoms the time between your appointments will increased.   Once you have achieved continuous control of your symptoms you will be seen quarterly.
To schedule or reschedule your appointment
 Established Patients Click to Schedule 
Call: 972-656-9532
Release of information form
This form is used when you want the Morrison Clinic to release your medical records or medical information to another you, another medical provider, a friend/family member, a facility etc.  It can also be used when another medical provider needs to release medical records or medical information to the Morrison Clinic.
Authorization to Release Medical Records
[smartslider3 slider=11]