MORRISON CLINIC: MY CHART
PATIENT DASHBOARD
At Morrison Clinic, we feel it is important that patients have quick and easy access to their medical chart, billing account, and patient resources. Please bookmark this page so that you can use it as a starting point for psychological testing, virtual visits, patient portal communications with the clinic, billing inquiries, etc.




NEW PATIENT INTAKE AND SCHEDULING
New patient scheduling is done using our online intake system and cannot be completed over the phone. Our intake includes detailed information about our billing policies and includes an estimated out of pocket cost Once you complete your intake you will be advised if you fall within the scope of practice of Amy Morrison PA-C. If you fall outside of her scope of practice you will be given a referral to clinic with psychiatric specialists that can better meet your medical needs.
ESTABLISHED PATIENT MEDICAL APPOINTMENTS
---
TRIAGE FORMS FOR CURRENT OR PAST PATIENT QUESTIONS OR REQUESTS
PHARMACY, MEDICAL OR BEHAVIORAL HEALTH PROVIDER'S OFFICE, PATIENT ADVOCATE OR A MEDICAL INSURER CORRESPONDENCE
NAVIGATING THE CLINIC IN BETWEEN APPOINTMENTS
---
COLLABORATE COLLECT BILLING APP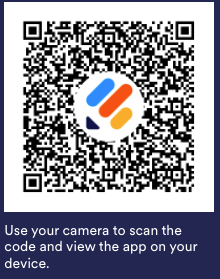 CollaborateCOLLECT is our billing services provider. Use their app on your phone or tablet by scanning the QR code above. This app can also be used and downloaded by a web browser on a desk top device by clicking the button below. Use CollaborateCOLLECT's app for a Good Faith Self Pay Estimate of out of pocket costs, to update your insurance or payment methods, track your statements and charges with their Statement Verification Calculator, request an appeal for an error on your billing account, etc.
CollaborateCOLLECT's billing app links you to the CollaborateMD billing portal. You can still access the portal using the link:https://www.paystatementonline.com. Your CollaborateMD billing portal is still the go to location when you need to view your statements, charges, and receipts.
---