Not Your Typical Dallas Psychiatrist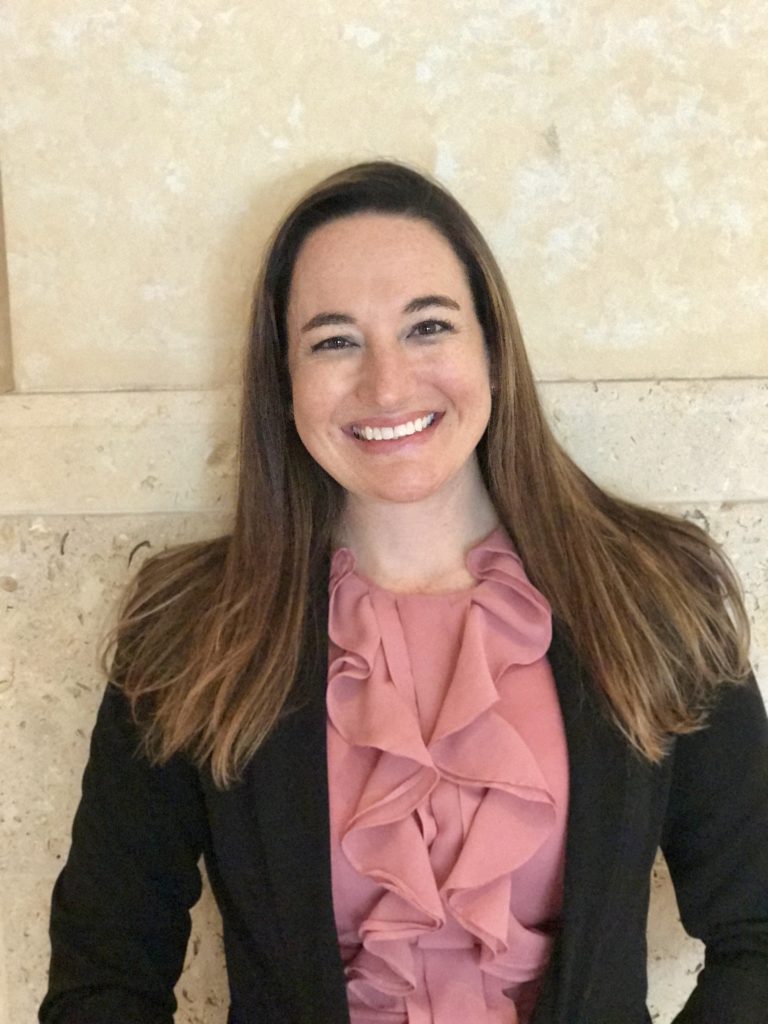 Our Mission
For over 14 years Amy Morrison , psychiatric Physician Assistant, worked in large impersonal psychiatrist's offices in the DFW metroplex. The average Dallas psychiatrist would see more than 25 patients in a day. Amy noticed how patients felt flustered and rushed as they were run through an inefficient assembly line of staff before and after seeing the psychiatrist.
Amy decided to make a change from the business model of the typical Dallas psychiatrist. As a psychiatric PA, she did not feel the need to round in the hospital while juggling an outpatient practice. Amy felt she could provide better care to her patients by spending more time listening to their story. She opened a boutique psychiatric practice, Morrison Clinic Psychiatry, in far north Dallas. The Morrison Clinic was founded on the principles of thorough, personal, and detailed psychiatric care catered to the individual. Unlike the average Dallas psychiatrist, Amy Morrison places priority in the quality of psychiatric care that each individual receives instead of the volume of patients seen in a day. In fact, Amy garnered the attention of Local Profile which published an article by Linda Chism highlighting Morrison Clinic's unique practice model.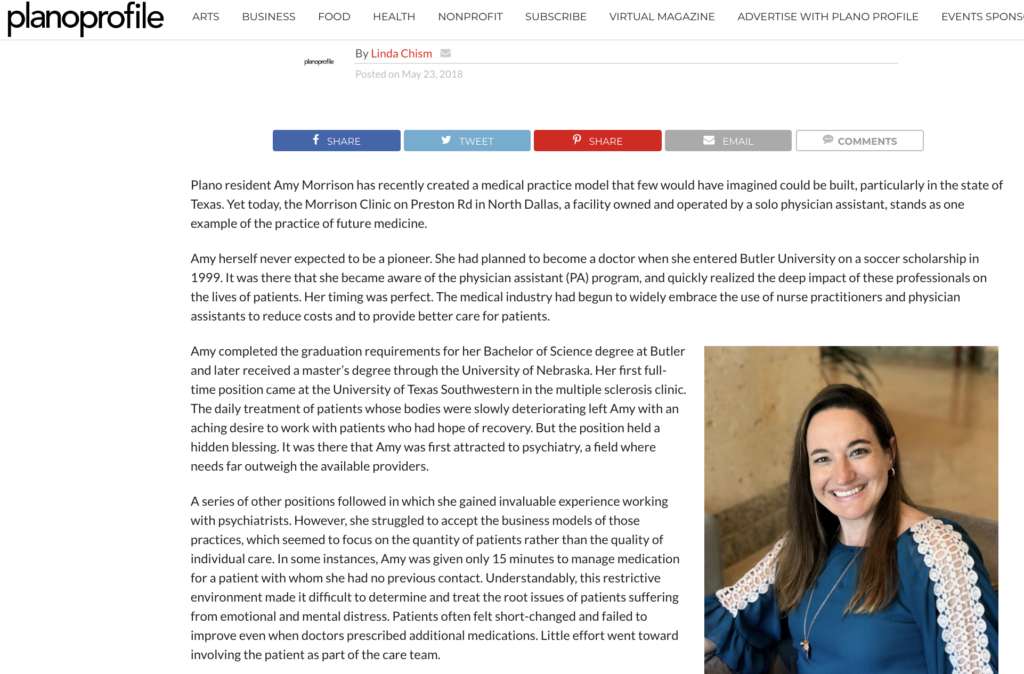 We Want To Meet Your Psychiatric and Emotional Needs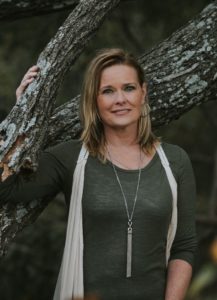 Evidence based medicine has demonstrated that people suffering from depression, anxiety, ADHD, and bipolar disorder achieve better results when medication management is combined with therapy. As such, Morrison Clinic has joined forces with Tammy Blodgett and Core Life Counseling. This team approach provides clients one convenient location to meet both their medical and emotional needs. Together we will help you find the peace and happiness that you deserve.
We Want You to Feel Empowered By Technology that Fits Your Busy Lifestyle

At the Morrison Clinic we recognize that your time is valuable.
As such, we decided to embrace technology. We replaced the inefficient pen and paper medical model of the 80s. We have streamlined our work flow with state of the art electronic medical records. This new technology allows the clinician to focus on providing excellent and compassionate patient care. Amy Morrison's philosophy is that embracing technology delivers more efficient healthcare which allows her to spend more time with each patient. This valuable time gives her the opportunity to listen well and fully understand each client's unique situation. Building good relationships with her clients ensures she will be better capable of meeting their needs.
At the Morrison Clinic we provide fast and reliable access to care.
The Morrison Clinic online patient portal caters to the client's busy lifestyle. Our portal allows rapid scheduling of appointments and a secure messaging system. Patients can send messages directly to their medical provider at anytime day or night. Our medical providers typically respond to messages by the next business day. Furthermore, clients can login to their portal and have direct access to instructions or handouts discussed during their important. Additionally, the Morrison Clinic also offers an online billing portal which affords clients easy and direct access to their billing records and receipts.
Established Patients Click to Schedule
If you have any questions that are not answered on our FAQ page, please call 972-656-9532 or email officeassistant@morrisonclinic.com. We will respond to your question at the first available opportunity.
Click here to learn more about Amy Morrison's care philosophy.